Hello, I'm Erik. I protect the rights of people like you.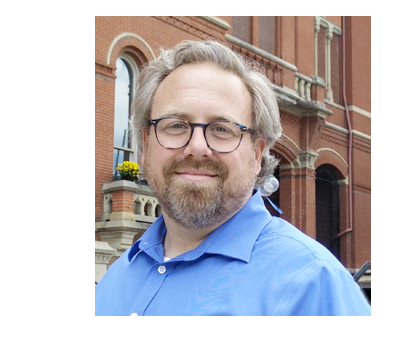 Criminal Defense - A good portion of my work includes drug, violent crime, assault, white collar, theft, and OVI/DUI, among other Ohio criminal charges.

Civil Litigation - I work hard to defend the rights of you or your business in court. My 10+ years' experience in this area includes commercial disputes, leases, international federal trade issues, land disputes, employee contracts, and more.

Entrepreneurship & Small Business - I've helped many clients with a broad range of business-related law, including entity creation, contracts, and business law.

Bankruptcy - This area includes a great deal of personal referrals due to my caring service.
Our firm
After practicing for more than a decade, I opened Laursen and Lucas with attorney Ronna Lucas in 2015.
I focus on providing personal and professional legal representation. My greatest achievement, aside from my family, is the professional trust placed in me by my friends, neighbors, and local businesses.
My Training
I graduated from University of Cincinnati's College of Law and received my J.D. in 2005.
While at UC, I served in the first class of fellows of the Rosenthal Institute of Justice and Ohio Innocence Project. This cause remains important to me, and is one of the reasons I chose to devote a portion of my practice to criminal defense.
While at UC, I was also the articles editor of the school's law review.
I'm also a proud Bobcat with two degrees from Ohio University, a B.S. in 1996 and an M.A. in 1997.
Personal
Prior to pursuing a career in law. I worked a television and radio producer in Washington, D.C. and Cincinnati.
My free time is spent both enjoying family and coaching my daughter's soccer team.
As a side project, my wife and I created the Completely Unauthorized Ohio University Coloring Book, a tongue-in-cheek tribute to our beloved alma mater. I lecture frequently to my kids on a variety of subjects.
I like good coffee and good bourbon and I rabidly follow European professional cycling.
Affiliations and Memberships
State of Ohio, Southern District of Ohio Federal Court - Admitted to practice, 2005

National Association of Criminal Defense Lawyers - member

Trial Practice Institute, National Criminal Defense College - graduate

Cincinnati Bar Association - member

Over-the-Rhine Chamber of Commerce - member